Nolan Rapoza


Noah Beschen



    Banzai Bowls Diamond Head



    Dax McGill    



    Banzai Bowls Three Tables    

Bowls
Smoothies
Coffee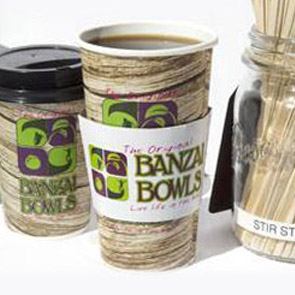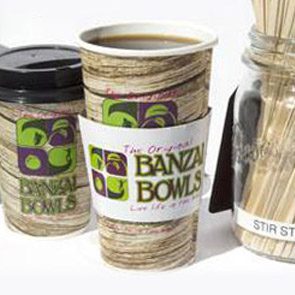 VIEW COFFEE

OUR STORY
Tradition & Passion
The story of Banzai Bowls begins back in 1997, I was 21 years old and my neighbor introduced me to açaí. I was hooked. Not only is it full of antioxidants, it's light and gives you tons of energy, so it was the perfect thing to eat before and after surfing – which was basically my life. I wanted a little variety so I started adding other ingredients and toppings like spinach, honey and bananas to give it better flavor and more nutrition.

    FIND OUT MORE    

TESTIMONIALS FROM OUR
Customers & Friends
"The most amazing delicious breakfast I've eaten in California!! I love fruit and if you do too I'd suggest you come here! It's healthy and fills you up. I wish we had this in Dallas, TX."."
Malee V.
review from Trip Advisor
"This place is amazing. We have tried many Acai bowls and this one has the absolute best. Nice little hole in the wall place where many locals hang out."
Diane C.
review from Trip Adviser
"This place is amazing customer service, food, and location you can walk to the beach after you get a banzai bowl!! I will for sure go back!!"
Jenna Noelle
review from Trip Adviser
review from <span style="color:#ffa42e;">Trip Adviser</span>
"Every Bonzai Bowl location I have been to has been amazing. This one is very clean, the acai tasted great, and they are pretty fast at getting your order out."
Katie G.
"This banzai bowl is extremely great! I love all the bowls and smoothies here my favorite is the OG bowl or the Shark bowl! Definitely recommend it because it is super refreshing and tasty! The service is pretty slow but the bowls will probably make up for it."
Want to contact us?
Locations
Stay in the loop